Our coaching aim is to improve your individual game. As a PGA Professional, Jason specialises solely in coaching enabling him to provide in-depth knowledge and training designed to get the best result for each individual.
Why Coaching?
Golf coaching has traditionally followed the path of teacher telling pupil what they must do and pupil trying to do it, with varying degrees of success.
As the world of golf has become more competitive and athletic, leading golf coaches recognise that training must be tailor-made to the individual and that there is no one-size-fits-all approach.
I believe your coaching should:
Produce positive, enduring results
Improve your understanding of why problems arise and how to address them
Develop a life-long technique to protect against injury
Help you practice effectively in the time you have available

Build a reciprocal coach-student dialogue
Help you get more enjoyment from your game
So what should you expect from your golf coaching?
Individual Training:
Start with a free game consultation where you can tell me all about your golfing strengths and weaknesses and importantly, what results you expect from our sessions. From this, we will design a personal coaching plan, be it for one or two lessons or a programme of development.

Lessons will cover:
Technical Swing Training
Short Game, Bunker & Putting Techniques
Course Tactics
Mental Preparation
Effective Personal Practice
Physical Profiling to Prevent Injury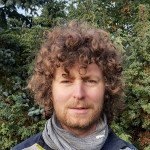 Tom Mallon - Head PGA Professional
Tom is our General Manager however he finds himself involved in all parts of the course, from management, to course repairs & greenkeeping, and you will even find him covering the shop! Tom has been a keen golfer since a young age having grown up living on a golf course, so working on one seemed the obvious option. Tom has worked hard to get his handicap down to scratch over the years and still enjoys a game when he has a spare moment. In his spare time Tom has a love of computers which bode
---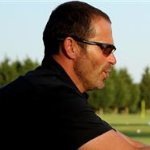 Jason Davies - PGA Coaching Professional
Jason is our PGA Coaching Professional. He has been recognised as one of the UK's Top 100 PGA Professionals and am the England Golf coach for the West Midlands Under 18s squad. Jason grew up on the Wirral playing amateur golf as a member of Heswall Golf Club before beginning a golfing career at Upton-by-Chester Golf Club. Since turning professional in 1994, Jason has worked across Europe, first at a Gary Player Academy and then at Golf & Country Club Markgraeflerland in Germany. Jason is als
---
Jason is an excellent teacher with the patience of a saint. I don't necessarily understand the very technical aspects of the golf swing, so I ask Jason to keep it simple and he does just that. He is very skilled at explaining the same thing in different ways and adapting drills to suit my individual needs. He uses an app to video lessons and the drills to be practised between sessions. I can then watch the videos on my phone, in my own time, providing valuable reinforcement.
Hazel - Club Member
Jason has been very patient with me as the changes I need to make are extremely difficult for me. Jason has an excellent way of using different methods to produce the desired results. every golfer has different feels and jason is able to find a way to help get the desired feel no matter who the golfer is. jason is very knowledgeable and for the first time I feel like i can improve going forward
Phil - Club Member
I have had a number of lessons with golf Coaches and to be fair most of them are good at identifying problems but the key is having the ability to convey changes that actually mean something to you away from the lesson . I also believe that you need to have some connection with your coach to make the experience a comfortable and enjoyable one even when things are not going well. After there are no quick fixes. My game has definitely improved and i am enjoying my golf much more. I recommend Jason.
Hilary - Club Member
As usual excellent help for the afflicted!! Best Golf Pro Teacher - period!
Gordon - Club Member
Lisa's first lesson with Jason was outstanding. It was a massive step up from her previous teaching experiences which were leaving her depressed and exasperated. She left with a clear understanding of what she needed to practise and is looking forward to continuing with the next lessons. Very highly recommended,
Erica - Club Member
Like a fool, I accidentally snapped my old driver when putting it in my car and , in haste, I bought a brand new one off my friend who had won it recently as a prize. The new driver had great reviews but whenever i used it I sliced every shot; which isn't quite the thing to do at Conwy on my first outing with it!! Last night I had a 40 minute lesson with Jason and he recognised the problem after I'd only hit two shots with it. He slightly tweaked the loft of the driver but, more importantly, he tweaked my s
Ian - Club Member